Our Locations
California
Living and Working in Alaska
Well known as an ideal adventure setting, Alaska attracts many people with its majestic natural beauty and thriving recreational culture. With our state-of-the-art hospitals, extended care facilities and clinics, Providence ensures that Alaska and its visitors have full access to excellent medical care.
Providence facilities are located in some of the most popular and scenic parts of the state, granting easy access to the world-famous Kenai Peninsula, magnificent Prince William Sound and Denali, the highest mountain peak in North America. Our locations offer you and your family a range of lifestyle and community choices, whether you prefer small town or city living. Providence is also proud to be Alaska's largest private employer and leading health care provider.
Alaska Hospitals
Providence Alaska Medical Center
Providence Health & Services Alaska is among nation's best employers for healthy lifestyles! The National Business Group on Health, a non-profit association of large U.S. employers, has honored Providence Alaska for its commitment and dedication to promoting a healthy workplace and encouraging our caregivers (employees) and families to support and maintain healthy lifestyles. Mountain-Pacific Quality Health has awarded Providence Alaska Medical Center with its Quality Achievement Award for high-quality care in the areas of heart attack, heart failure, pneumonia and surgical infection prevention. This is the highest honor awarded by Mountain-Pacific.
As the state's largest hospital, Providence Alaska Medical Center provides full-service, comprehensive care to all Alaskans, a role unmatched by any other in the state. Within our community, you will find top notch ski resorts, kayaking, and wildlife. Enjoying the outdoors is just one of many reasons to live in and explore Alaska!
Providence Kodiak Island Medical Center
Providence Kodiak Island Medical Center (PKIMC) provides comprehensive health care to residents and visitors of Kodiak Island. This critical care access hospital features 25 acute care beds, including four birthing suites, one OB triage room and 2 ICU beds. In addition, the Elder House, PKIMC's long term care facility, has 22 beds.
PKIMC provides an extensive array of inpatient and outpatient services, including emergency department, surgery, laboratory services, maternity, general medicine, physical therapy, occupational therapy, respiratory therapy, sleep studies, specialty clinics, diagnostic imaging services and pharmacy and is staffed by a mix of primary care physicians, surgeons and specialists who provide family practice, internal medicine, obstetrics, radiology and general practice.
Providence Seward Medical Center
Providence Seward Medical and Care Center is a 6-bed critical access hospital and 40-bed long term care facility providing quality health care to residents and visitors. Our team of physicians, nurses, and support staff deliver compassionate, quality care to all patients. We care for the patients ranging from infants to the elderly with services including, primary care, emergency, inpatient, swing bed, lab, radiology, therapies and nursing home care.
Located only 125 miles south of Anchorage on Resurrection Bay, Seward offers a small community feel and access to a multitude of world class outdoor activities such as kayaking, fishing and hiking.
Providence Valdez Medical Center
Providence Valdez Medical Center is an 11 bed Critical Access Hospital co-located with a licensed 10 bed Long Term Care facility. Our team of physicians, nurses, therapists, technicians, clinicians and support staff provide quality and compassionate inpatient and outpatient health care to patients and residents. Our state of the art facility, built in 2004, is able to provide a wide array services including acute, emergency, Labor and Delivery, Radiology, Ultrasound, CT Scan, DEXA scan, CLIA certified laboratory, Rehab services including Physical, Occupational and Speech Therapies.
St. Elias Speciality Hospital
St. Elias Specialty Hospital in Anchorage is owned by Providence Health System. The hospital has 59 beds, almost all private rooms. The facility features state of the art equipment to provide extended inpatient acute care for patients.
At St. Elias Specialty Hospital, we provide customized, physician-driven services for patients requiring longer stays in an acute care environment due to multiple or complex medical conditions. We are not a permanent placement for patients; rather we are an answer for many patients who are acutely ill and need to take the first steps towards rehabilitation or home.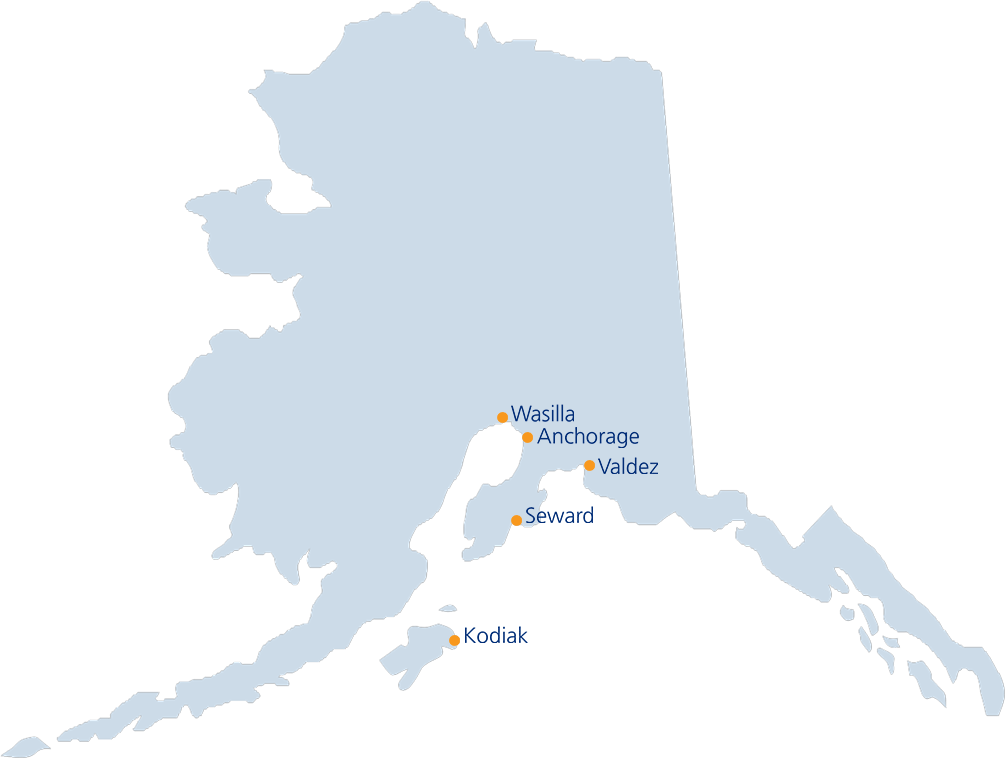 Results, order, filter
RN - Acute (Sign On Bonus Eligible*) Jobs
Current Search Criteria
Sorted by
Relevance
Filter by
Job Category
Filter by
Job Function
Filter by
Job Schedule
Filter by
Job Shift